State Inspection
Getting Your State Inspection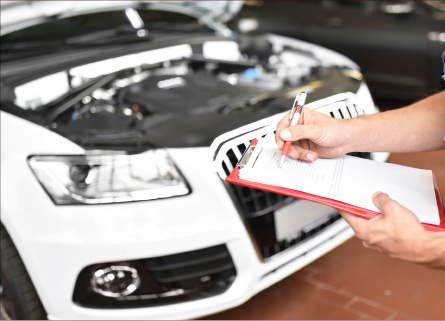 EV Power & Lube wants to help you pass your State of Texas Vehicle Safety Inspection. EV wants to make your Vehicle Safety Inspection experience as convenient as possible. Please review the following information and tools below:
Keep in mind, the inspection checklist provided below does not guarantee your vehicle will pass inspection, reading them carefully will prepare you for the inspection process and could increase your chances of passing your Vehicle Safety Inspection.
What to bring to your Texas Vehicle Safety Inspection:
1. Proof of liability insurance: Any current state insurance is acceptable.
2. Payment: EV Power Wash & Lube accepts cash, check, or credit cards (Visa & Master Card). Texas State law requires payment is made whether your vehicle passes or fails inspection.
3. Photo ID: If you are registering your vehicle in the state of Texas, you will need a current and valid photo ID in order to acquire your VI-30
What To Expect When We Inspect:
The state inspector will perform a brake test. All passengers will be asked to exit your car, truck, or van so that the test canbe performed.Total vehicle inspection time is typically 9 minutes or less. Helpful Hint! Avoid the rush! Stop by our location during the middle of the month, from the 13th through the 26th.
Common Reason for Inspection Failure:
Many inspection failures can be avoided. Please see the following list of items that typically cause a vehicle to fail when not in place or in the proper condition.
1. Windshield Wipers
2. Brakes
3. Bulbs, including turn signals, stop lights and headlights
4. Parking brake
5. Tires
Partial List of Inspected Items:
Here is a partial list of the items covered in your auto inspection:
1. Horn
2. Windshield wipers
3. Mirror
4. Steering
5. Seat belts
6. Brake system (parking – beginning with 1960 models)
7. Tires
8. Wheel assembly
9. Exhaust system
10. Exhaust emission system (beginning with 1968 models)
11. Beam indicator (beginning with 1948 models)
12. Tail lamps (2); (1) if 1959 model or earlier
13. Stop lamps (2); (1) if 1959 model or earlier
14. License plate lamp (1)
15. Rear red reflectors (2)
16. Turn signal lamps (beginning with 1960 models)
17. Head lamps (2)
18. Motor, serial, or vehicle identification number
19. All models – inspect for window tinting or coating
20. Gas caps on vehicles 2-24 model years old.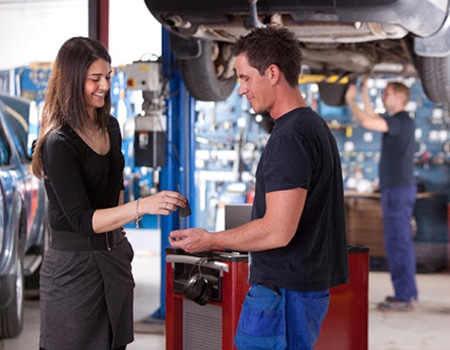 100 EAST FLORIDA AVENUE MIDLAND, TX 79701
(432) 695-6991
Let Us Help you Pass Your Test!

Contact Us Today So You Can Get Back Out On The Open Road!