Screen
FRAME-SUPPORTED METALBACK
35 1/2" IN THE DIRECTION OF FLOW
27″ FROM SIDE TO SIDE
Shipping
1 SCREEN PER BOX
WEIGHT: 26 LBS
DIMENSIONS: 36" X 27 1/2" X 2"
Panel
14 GAUGE COLD-ROLLED STEEL
11⁄4" X 1" OPENING
TUBULAR NITRILE RUBBER SEAL TO LIMIT BYPASS
BRANDT™ VSM300™ PRIMARY
$199 - $275
SKU: N/A
Categories: Replacement Screens
The EV BRANDT™ VSM300™ Primary Replacement Screen provides the best quality Made in U.S.A Shaker Screen in the Industry.
Our International and U.S.A. Patented Technology ensures you'll receive the most durable, best performing replacement screen for your shaker unit.

As the world's first balanced, elliptical-motion, low-profile cascade shaker, VSM 300's use of integral secondary drying technology demonstrates our commitment to delivering cost-effective, environmentally responsible solutions to the oil industry. The VSM 300 is an extremely simple machine to operate, maintenance is minimal, and screen changing is carried out in 2 to 3 minutes by one operator.
Supplied in modular form, the VSM 300 can be assembled on-site to produce multiple units, thereby reducing installation time and costs. The proven shallow header tank system provides equal flow distribution across the shakers, even when multiple units are installed. The VSM 300 can also be retrofitted to VSM 100™ skids. This significantly reduces installation costs on rigs on which VSM 100 shakers are already installed.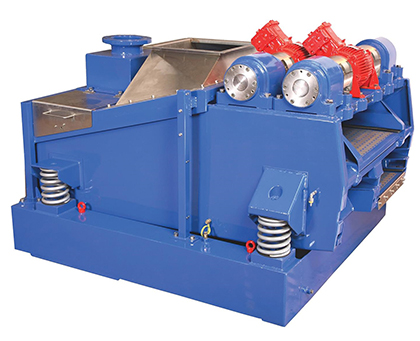 Worldwide Service & Support
To assure our customer's high performance and profitable operations, our services include 24 hour call support, field maintenance, and installation & operations training.
EV Oilfield backs up our screens with technical experience in all principal global drilling regions.