Screen
FRAME SUPPORTED METALBACK
46 1/2" FROM SIDE TO SIDE
28" DIRECTION OF FLOW
Shipping
1 SCREEN PER BOX
WEIGHT: 38 LBS
DIMENSIONS: 48" X 29 1/2" X 2"
Panel
14 GAUGE COLD-ROLLED STEEL
11⁄4" X 1" OPENING
"D" SHAPED NITRILE RUBBER SEAL TO LIMIT BYPASS
HDX D285P, D380P, PROSPECTOR™
$199 - $275
SKU: N/A
Categories: Replacement Screens
The EV HDX D285P, D380P, Prospector™ Replacement Screen provides the best quality Made in U.S.A Shaker Screen in the Industry.
Our International and U.S.A. Patented Technology ensures you'll receive the most durable, best performing replacement screen for your shaker unit.

An effective shaker should have the capacity to continuously process returns at full rig circulation rates and remove at least 80% of all drilled solids in the first pass. The D380P high-performance linear motion shaker is designed to maximize fluid handling capacity and cuttings conveyance.
The 2.5 HP canister motors rotate in opposite directions toproduce linear motion.The weights are easily adjustable.The screen angle can be adjusted to suit conditions by rotating the basket 5° uphill or 2° downhill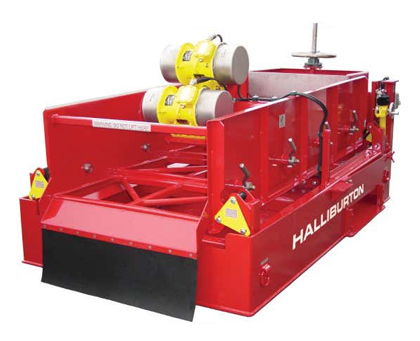 Worldwide Service & Support
To assure our customer's high performance and profitable operations, our services include 24 hour call support, field maintenance, and installation & operations training.
EV Oilfield backs up our screens with technical experience in all principal global drilling regions.